I'm sorry, okay, I know there's only a week and a half left to conceivably purchase and receive these gifts, but I was aghast when I realized that I hadn't put out a Christmas list for this year yet, and I thought it would be a good little addition to the slew of things I have planned. So, behold, gifts that enhance your mental health, from all corners of the mental wellness spectrum!
FOR THOSE WITH PTSD NIGHTMARES
"We won't rest until those with PTSD can." This was my original gift request from my father, but when he did a bit of digging he found out that it's really only meant for veterans receiving PTSD related care through the VA office. Regardless, it's really cool; it senses when you're having a trauma nightmare and sends a "gentle vibration" through the watch to snatch the traumatized sleeper out of said nightmare. It's an amazing product and if you can drop, oh, $300 or so on an Apple watch and qualify for the app, it could be life changing.
FOR THOSE WITH ANXIOUS NIGHTS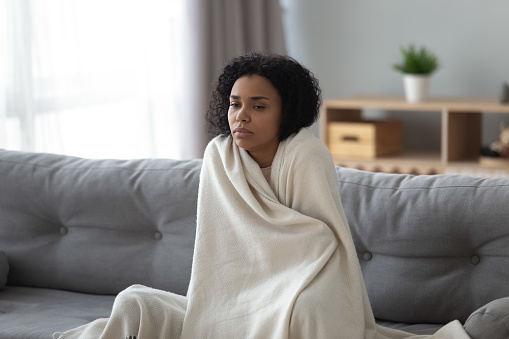 I haven't gotten one myself, but all of the reviews indicate that a weighted blanket is the way to go if you want to feel safe and secure while falling (and staying!) asleep. This is definitely a splurge, but sleep is a necessity and anxiety a hindrance to it, so it may be worth it for you.
FOR THOSE WITH A PIPELINE FROM THEIR NOSE TO THEIR EMOTIONS
AROMATHERAPY BRACELET + ESSENTIAL OILS
I actually got this for my mother's stocking, now that the whole Santa thing has toppled in our household, at last. Yes, we're all very sad about it, and I'm hoping a good dose of lavender will brighten my mom up, who derived a peculiar joy from the Elf on the Shelf every season. Oh well.
FOR THOSE WITH RACING THOUGHTS
Well, you've heard it here last, folks, journaling helps you feel better! Seriously though, I find that journaling both in a freeform format and in a specialized "wellness" or "health" ilk is super helpful for those with a lot of dark or anxious things to say. Sometimes they can be helpful to track what you need to bring up in therapy during the next session, too!
FOR THOSE FEELING UNPRODUCTIVE
DIY TERRARIUM KIT + MINI PLANTS
There's a reason that my residential treatment center had a botanical class that focused on growing and decorating little plants, sometimes plants that we would use later in our meal making. I wonder what happened to that tomato plant I pruned… anyway, I think that watching things grow is therapeutically underrated in daily life. Get yourself some plants!
FOR THOSE WITH PERSISTENT COVID SADNESS
CARE PACKAGE (ONE, TWO, THREE)
With loads of families having to stay separate from loved ones this holiday season, it has become super important to maintain loving contact in other, non-physical ways. Loads of people on Etsy make what amounts to hugs in a care package. Can't go wrong!
FOR THOSE WITH A LOVE OF ANIMALS (LESS SO THEMSELVES)
ADOPT AN ANIMAL (… kind of!)
I've done this gift for a few people, it's really precious. The schtick goes that you purchase a stuffed animal from the World Wildlife Fund, depicting the animal that your money goes towards the conservation of. You also get a little adoption certificate and updates on your animal. It can go a long way towards helping people feel productive, even if they haven't gotten out of bed in a while.